Piers Morgan Apologizes to Liz Hurley for Calling Her 'Creepy'
"Extra's" Billy Bush ends the show with Piers Morgan's apology to Liz Hurley for calling her "creepy" and "thirsty" for posting topless pics on Instagram. Watch the video for Billy's take on the mea culpa.
Piers Morgan has apologized to Elizabeth Hurley for calling her "thirsty and creepy" after the model shared a racy topless photo of herself on Monday night.
"I just want to apologize to Elizabeth Hurley," said the host of "Good Morning Britain" on Wednesday's show, as featured in a clip shared by U.K.'s DailyMail.
"Quite right too, you were very unpleasant yesterday," the 55-year-old's co-host Susanna Reid exclaimed.
"Very sorry because yesterday I called her thirsty as the moment the snow came out she took all her clothes off and ran outside and posed topless," Morgan continued. "Then she posted it claiming, 'How could I resist?' Well, of course, how could an attention-seeking narcissist resist such a moment?"
"Says the man who's on the telly every morning!" Reid, 50, clapped back.
"Yeah, that's a job!" said Morgan. "I don't strip off in the snow."
"Her job is selling bikinis," defended Reid.
"…. That's not the argument," said Morgan. "The point is I inadvertently followed the newspaper lead that it was her son Damian, who is 18, and he's a photographer who she has rightly said takes all her pictures. That would be really creepy, getting your son to take your topless pictures in the snow is creepy."
Still, Morgan wasn't buying it that Hurley's 80-year-old mother was the photographer who took her sizzling snap in the snow.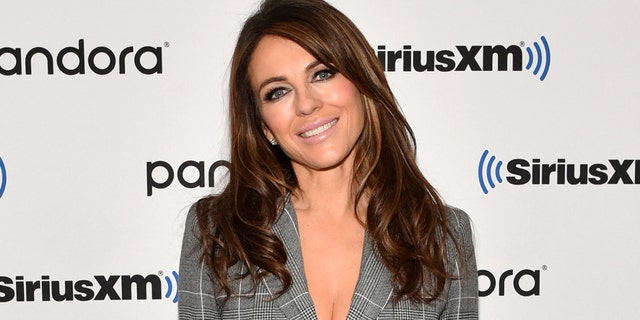 "Liz Hurley apparently has an amazing mother who takes brilliant photographs," he continued. "We'd love to see her photography. I don't know if she's got a portfolio because that's pretty good, that picture. How long did you keep your mother in the freezing snow aged 80 to take that picture? I'm not so sure, do we buy this?"
In the outdoor photo shared on Instagram, the 55-year-old wore a black and white fluffy coat that partially covered her chest, as well as white bikini bottoms.
The image went viral and received plenty of praise in the comments, but found some critics including Morgan, who appeared to speculate that the actress had told her son Damian, a fellow model and actor, to take the picture.
After Morgan's allegation, Hurley took to Twitter where she shared a few more shots from the photoshoot and clarified who exactly took them.
"Far be it for me to suggest the tabloids get their facts muddled, but these pics were in fact taken by my 80 year old mother," she wrote online. "Not entirely sure if that puts minds at rest or not."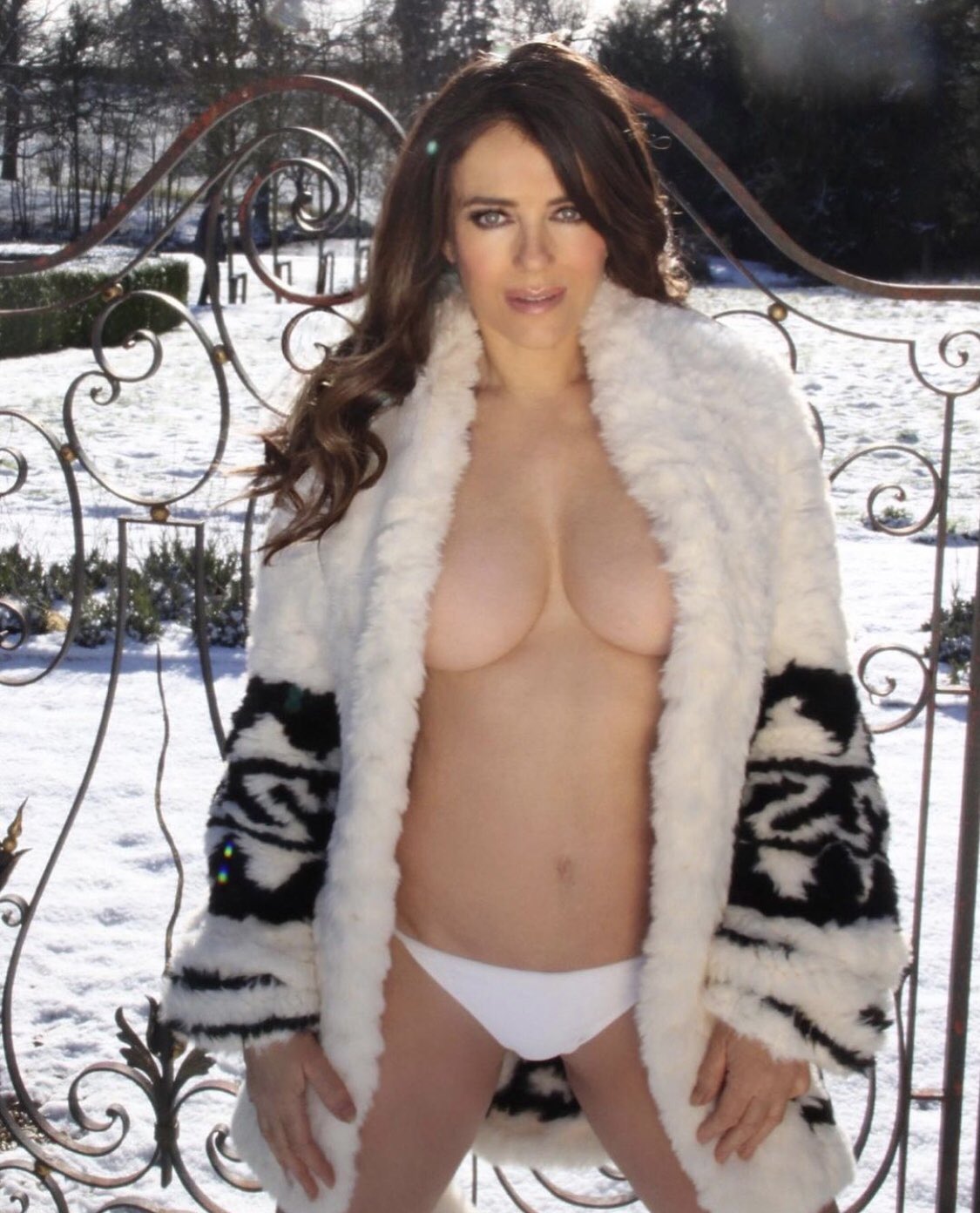 She concluded her message with a winking kissy-faced emoji.
On Tuesday's episode of "Good Morning Britain," Morgan questioned, "what [Hurley] was doing."